We had an eventful February with many important events marked during the year's shortest month! Below are some of the interesting things we did during February.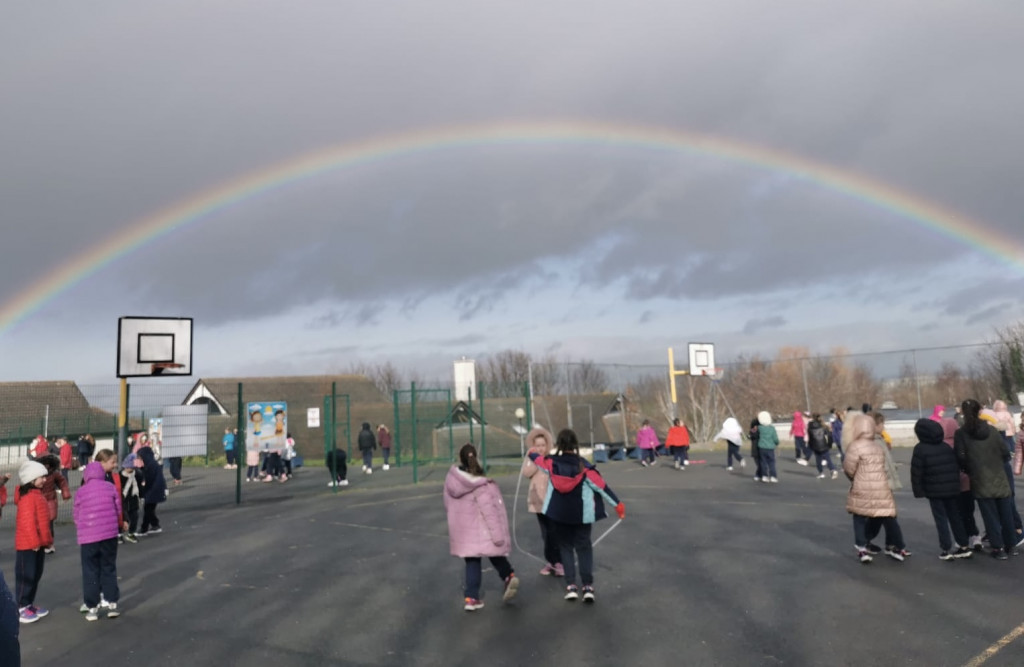 St. Brigid's Day
The 1st of February is always such an important day for our school each year. It is the day we honour the woman our school is called after. It also marks the first day of spring in Ireland. We remember Brigid as an inspirational woman who inspires us all to do our best and achieve many great things.
This year we were star-struck when RTÉ's News2Day visited our school to interview Ms. Coleman's 2nd Class. We were so proud of how they represented our school and spoke so eloquently about Brigid. They also made St. Brigid crosses for the news crew which were perfectly crafted.
Around the school, the day was marked by many as we tuned into a webinar where we heard many stories of Brigid and got a crash course on how to make our own crosses out of paper. The webinar was informative and interesting and all crosses turned out beautifully.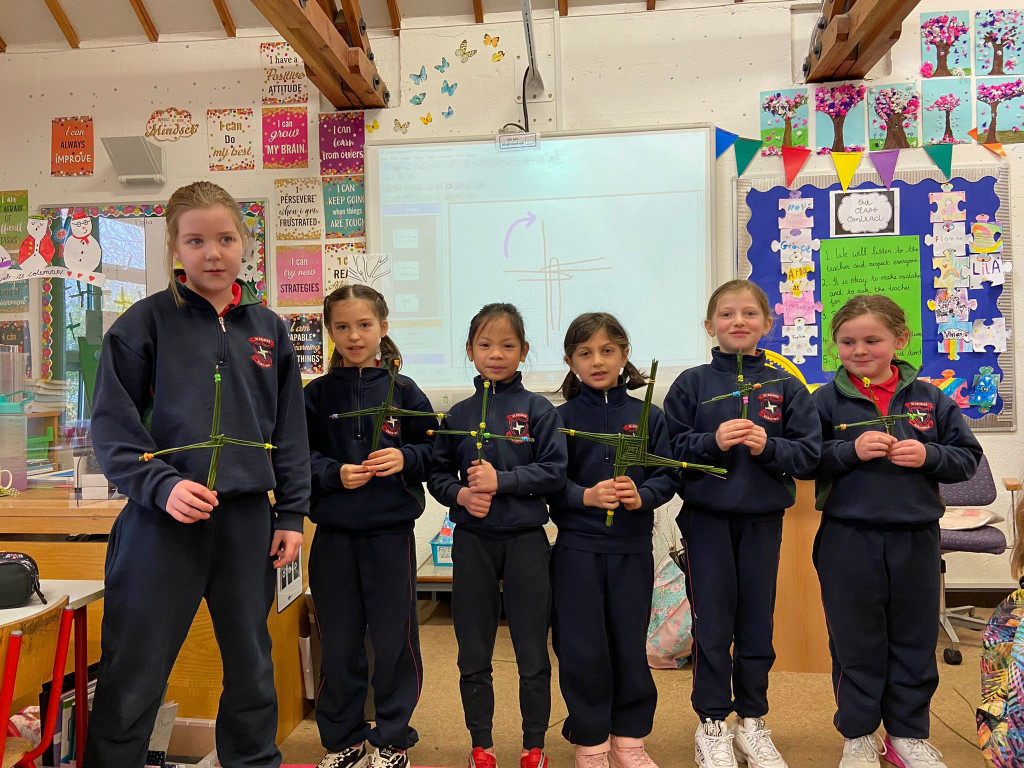 Lunar New Year
The 1st of February also marked the start of the new lunar year. This is sometimes called 'Chinese New Year' but this event is also marked in Korea, Vietnam and other countries in Southeast Asia. This year is the year of the tiger. Many families within our school celebrate this festival and we also marked this special time in school. Take a look at the various ways we celebrated.
Valentine's Day
Love was in the air on Valentine's Day this year as many classes got into the swing of the day with artwork and many cards made for loved ones.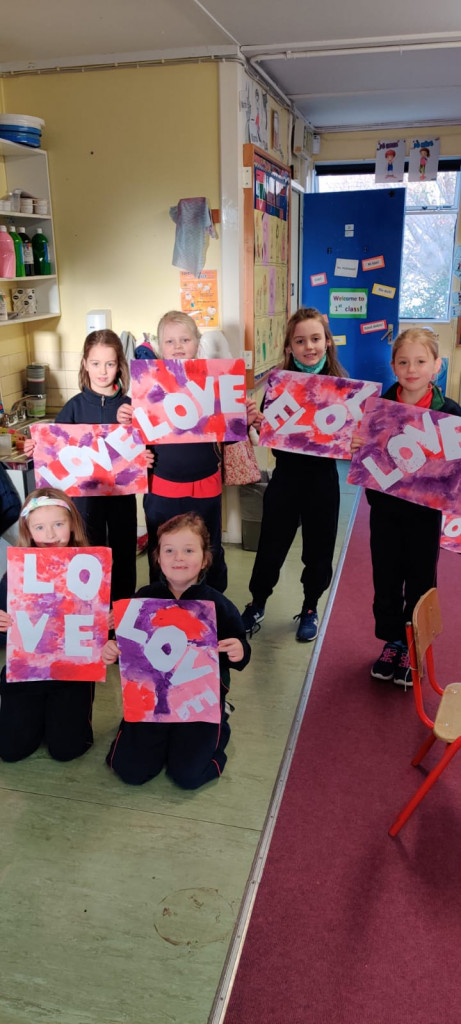 Friendship February
The school marked February as a month to remember the importance of friendship. Classes looked at the importance of friendship and the qualities and traits of a good friend. We know that we should always take care of our friendships and treat each other with respect and kindness. We also know never to stand by and allow others to be mistreated.
Artwork around the School
Science in 5th Class
Ms. Barr's class had a go at the Egg Drop Challenge. The girls had to create a device where an egg is dropped from a height and not break. An eggsellent time was had by all!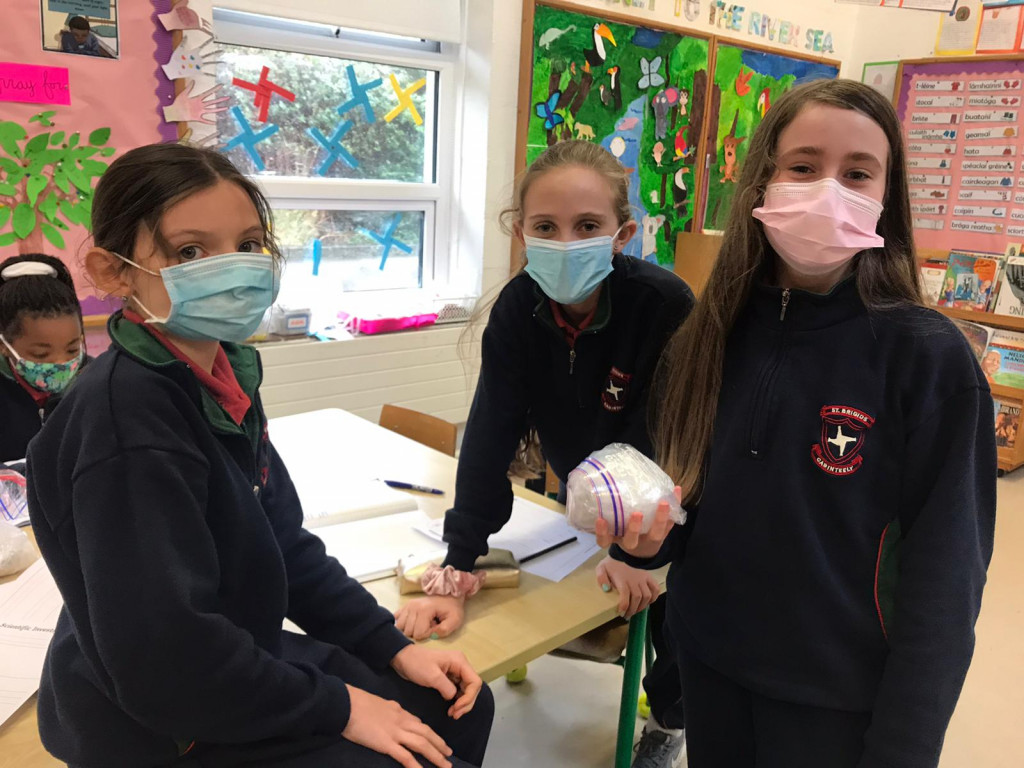 Junior Infants on the Farm!
The Junior Infants have been looking at life on the farm. As part of the Aistear programme, the girls have been making their own farms and creating shelters for animals. It looks like St. Brigid's has some fantastic farmers on its hands!