We welcomed in a new year and all our girls back to school at the start of January. Have a look at all the different things we did!
Welcoming 2022!
As is tradition, we welcomed a new year and were excited at all the possibilities a new year can bring. We wrote resolutions and discussed our hopes for 2022.
The Great Wave off Kanagawa
The 6th Classes studied 'The Great Wave off Kanagawa' by the Japanese artist Hokusai created in 1830. They tried their hand at their own interpretation of this famous artwork and did an amazing job!
Science in 4th Class
The 4th classes have been busy this month conducting various science experiments. One of these, The Egg Drop Challenge, turned out to be a cracking success!
Active Maths in 1st Class
Sometimes the best way to learn about length is to go out and measure. Ms. McDonnell's 1st Class did just that when they took their metre sticks, metre strings and trundle wheels to the yard. They enjoyed estimating and measuring the length of the yard. They really went the distance!
Artwork around the School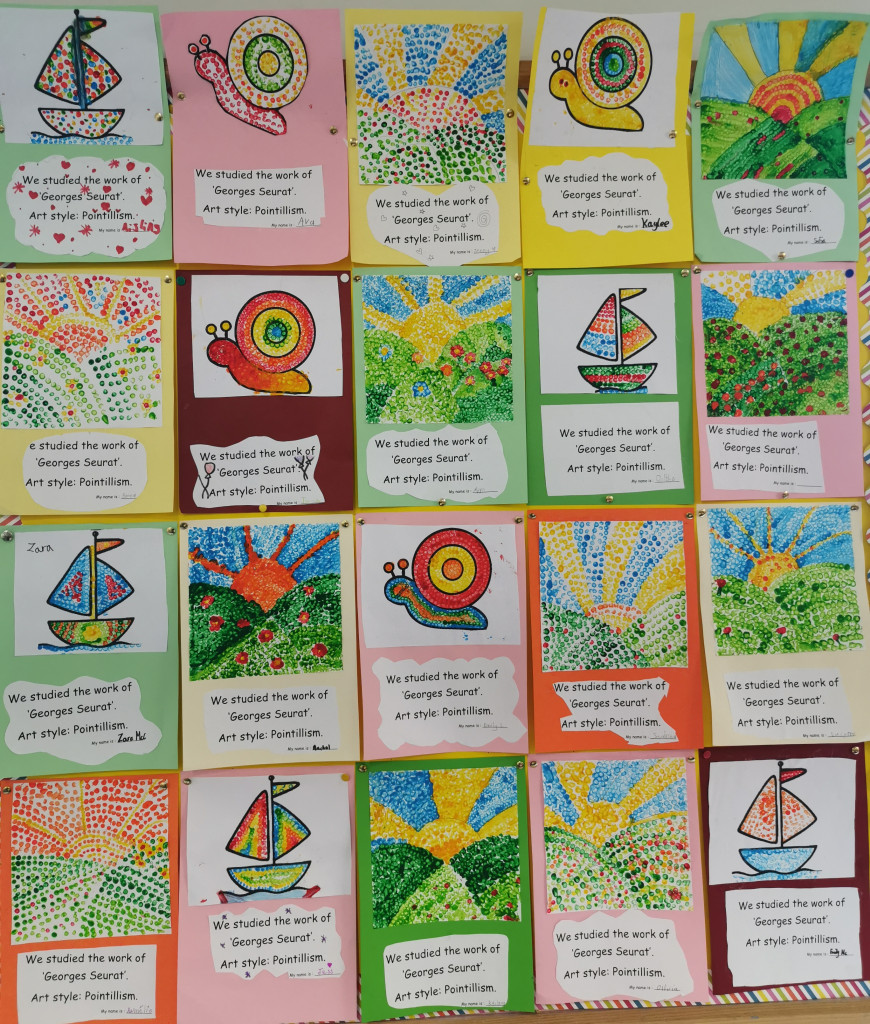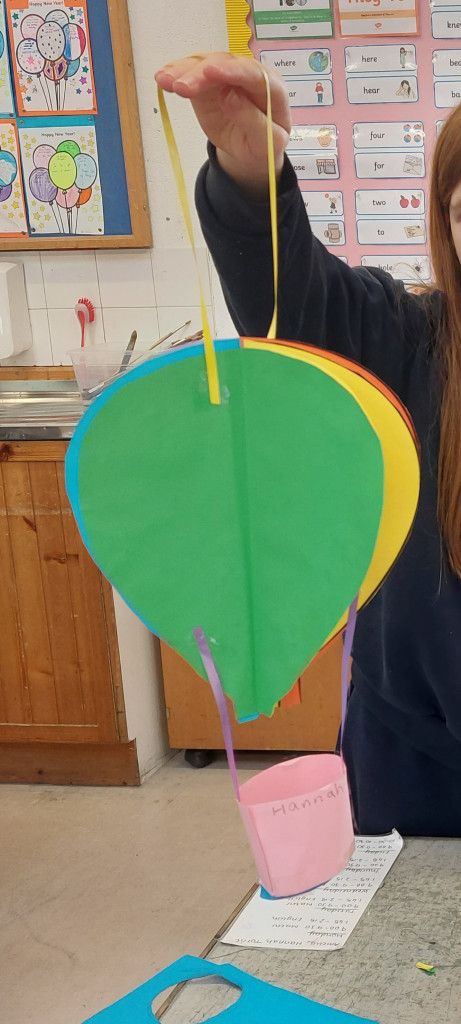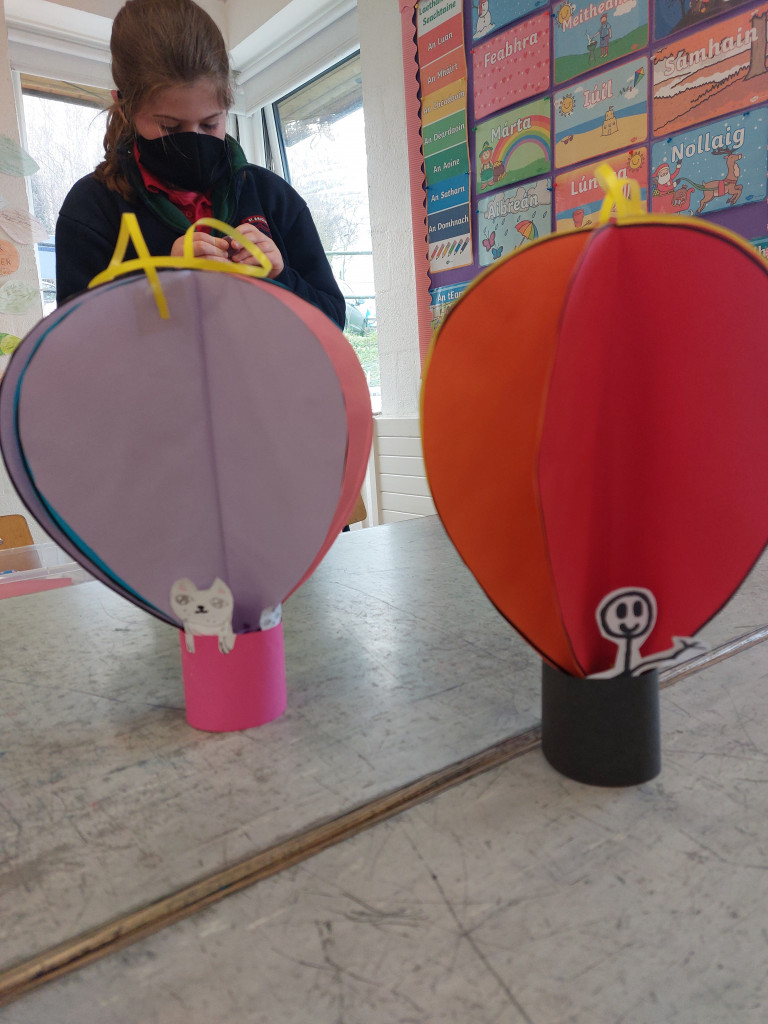 Garden News
The 4th Classes have been looking at the wheat to flour process. They saw how grain gets ground down into flour and had a go at turning the mill!
Tasty Maths
2nd Class were learning about different 3D shapes and constructed their own shapes from tooth picks and marshmallows!